Lecture Notes are currently available in the older version of this site. Click here
·
ECONOMICS OF MARITIME TRANSPORT I
(H.N. Psaraftis, staff)
Brief overview of microeconomics. Elements of the theory of production and consumption. Investment evaluation criteria. The charter market. The concept of perfect competition. Types of charters and charterparties. Tanker chartering. Spot market freight rates. Market structure. Institutional framework. Time charters. The dry cargo charter market. The oil distribution network. Freight rates and prices in the oil market. The liner trade. Conferences. Cost structure. Monopoly freight rates. Institutional framework. Internal competition. Components of transport cost. Intermodal transport. Container transport. Ports as transhipment nodes. Elements of the theory of international trade.
·
ECONOMICS OF MARITIME TRANSPORT II
(H.N. Psaraftis, staff )
Methodology of decision making under conditions of uncertainty. Application to maritime transport. Coastal shipping. The Greek coastal shipping system. EU regulations on cabotage. Short-sea shipping. Competition with other means of transport. Port competitiveness. Advanced intermodal transport systems. The role of advanced technology. Institutional matters in Greece and the EU. Case studies in maritime transport.
·
ECONOMICS OF MARITIME TRANSPORT III: Environment and safety analysis
(H.N. Psaraftis, N.P. Ventikos)
Analysis of maritime transport safety and marine environment protection, with emphasis on economics and managerial issues. Casualty analysis theory. Formal Safety Assessment. The human factor and its involvement in maritime transport safety. Human reliability analysis. Regulations for safety, pollution avoidance and the human factor in maritime transport. Oil pollution. Means and strategies for oil spill response. Internalization of external costs. The ISPS code for ship and port security.
·
ELEMENTS OF FINANCE. SPECIAL TOPICS IN SHIPPING FINANCE
(D.V. Lyridis, staff)
Introduction to finance. Present value and cost of capital. Investment decisions. Risk and return. Planning of capital availability. Financing of large companies. Share policy and capital structure. Shipping investments. Sources of capital, bank lending, capital markets. Risk management.
·
LOGISTICS IN MARITIME TRANSPORT
(D.V. Lyridis, staff)
Introduction to logistics, historical review. International transportation system. Modern requirements of companies and strategy. Methods and solutions. Operational strategies. Selection of transportation means. Nodal stations-warehouses. Intermodal transport. Institutional framework and policy. Examples.
·
PORTS AND INTERMODAL TRANSPORT
(H.N. Psaraftis, N.P. Ventikos, staff)
Introduction and design requirements for ports. Economic, shipping, physical, environmental, social, and maintenance requirements. Port-city relationship. Types of terminals. Port pricing. Safety, security and environmental issues. Port management. Port privatization. Institutional issues. Intermodal transport networks. Shortsea shipping. Case studies in Greece and abroad.
·
RISK THEORY, ENGINEERING AND APPLICATIONS IN MARITIME TRANSPORT
(N.P. Ventikos, staff)
Introduction to the study and management of risk theory and risk engineering: focus is given on individual risk, societal risk, perceived risk, environmental risk, and risk benefit approach for maritime transport. Comprehensive survey of the dimensions of risk and of risk acceptance criteria, through the presentation of relative theories, methodologies and suggestions. Quantitative risk assessment (QRA), and risk based decision making and decision reasoning is also part of the curriculum of this lesson. Comparative presentation of risk oriented approaches and studies of various (transport) industries with a special focus on maritime transport applications.
·
THE HUMAN ELEMENT - INTRODUCTION TO HUMAN RELIABILITY FOR MARITIME TRANSPORT
(N.P. Ventikos)
Study of human element and introduction into human reliability for maritime transport. Quantification and assessment of the role of human factor in terms of safety and efficiency of maritime transport. Presentation of first-generation and second-generation human reliability methodologies and applications of them within maritime transport. The human element is integrated as a hazard but also as a potential risk control measure: in effect reference to the modern holistic approach of human factor is made. Critical review is done regarding human reliability applications and their usefulness for maritime safety is assessed accordingly.
·
WATERBONE TRANSPORT SYSTEMS
(H.N. Psaraftis, D.V. Lyridis, staff)
The charter and liner shipping markets. Freight rate formation. Ship and flag competitiveness. Flags of convenience. Quality systems. Factors that influence maritime safety. Coastal shipping and cabotage. Shortsea shipping. Port management systems. Port competitiveness. Intermodal transport systems. Advanced technologies in shipping. Institutional issues.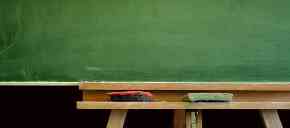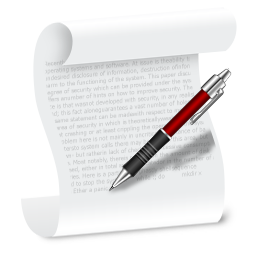 NEWS & EVENTS
· Newsletter No 21 Apr. - June 2012
Click here to download our latest newsletter (pdf, 0.8 MB)
· Ship Emissions Study
Download emissions study(pdf, 1.1 MB) or use our webtool that calculates ship emissions for user-defined routes.

CONTACT INFORMATION
Laboratory for Maritime Transport
National Technical University of Athens
9, Iroon Polytechneiou str
157 73 Zografou , Greece
Tel: +30 210 772 1410 (Secretariat)