SITEMAP
ABOUT :
General Information of our laboratory
NEWS+EVENT :
Here you can find a list of all newsletters published byLMTand list of recent news and events.
EDUCATION :
This page provides a list of courses taught by LMT staff. The greek version of this site contains educational material (such as lecture notes and solutions of the exercises).
RESEARCH :
This page contains a list of the projects we are workiing now and of those that have been completed.
RESOURCES : A section that contains a library of publications relative to our activities as well as other resources that we have developed such as an online emissions calculator. Currently, we are in the process of gathering all publications from LMT staff which means that there is more to be added.
PEOPLE: Here you can find a list of LMT people.
LINKS : This page contains a list of maritime-ralated links
CONTACT : Provides information on how to get in contact with us including directions to arrive to LMT.

Don't forget that you can use the search utility to find what you are loooking for. Type some keywords and then press the "Search LMT" button to get the results.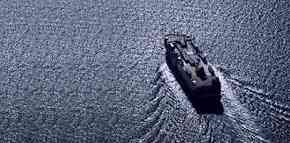 All content appearing on this site, except where noted otherwise, is the property of the NTUA Laboratory for Maritime Transport (LMT). All rights are reserved.
© 2008/2009 LMT

CONTACT INFORMATION
Laboratory for Maritime Transport
National Technical University of Athens
9, Iroon Polytechneiou str
157 73 Zografou , Greece
Tel: +30 210 772 1410 (Secretariat)