PEOPLE / Christos A. Kontovas
Dr. Kontovas is currently a post-doc Research Engineer at the Laboratory for Maritime Transport in the School of Naval Architecture and Marine Engineering (NA&ME) at the National Technical University of Athens (NTUA). His research focuses on quantitative methods, including cost-benefit, decision and risk analysis, to health, safety and environmental protection (mainly oil spills and ship air emissions). He has a Diploma (2005) in NA&ME from NTUA and a Ph.D. (2011) in maritime risk assessment from NTUA as well.
He is member of the Technical Chamber of Greece (TEE), the Royal Institution of Naval Architects (RINA), the Society of Naval Architects and Marine Engineers (SNAME), the Society for Risk Analysis (SRA) and an alumni of the Board of European Students of Technology (BEST). He speaks Greek (mother tongue), English, German and comprehends elements of Spanish.
For a complete list of publications click
here
.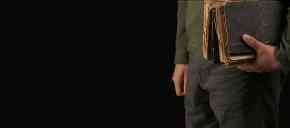 CONTACT INFORMATION
Laboratory for Maritime Transport
National Technical University of Athens
9, Iroon Polytechneiou str
157 73 Zografou , Greece
Tel: +30 210 772 1410 (Secretariat)