PEOPLE / Pantelis G. Anaxagorou

Detailed CV
List of publications

Pantelis G. Anaxagorou
M.Sc. Naval Architect & Marine Engineer
NTUA Senior Research Engineer

Phone: +30 210 77 21 456
Fax: +30 210 77 21 408
E-mail: panax @ central.ntua.gr



Diploma in Naval Architecture & Marine Engineering, School of Naval Architecture and Marine Engineering, National Technical University of Athens (NTUA) Hellas - Thesis on 'Application of the robots in the shipyard processes and especially in welding'. Equivalent 300 ECTS units.
Master degree in Maritime Technology & Science, School of Naval Architecture and Marine Engineering, National Technical University of Athens (NTUA) Hellas – Thesis on 'Decision taking tool in crises periods following marine accidents'. Equivalent 120 ECTS units.
SEMINARS:
1. "The Modern Management of the Public Services", Educational Institute for Public Service Administration Staff, Athens, Hellas.
2. "Internet Applications in the Public Services Administration", Educational Institute for Public Service Administration Staff, Athens, Hellas.
Since 1995 provides scientific and technical support to NTUA working as senior researcher and educational work assistant – external associate at the beginning (1995-2007) and permanent LMT laboratory staff afterwards (2007-today). He is involved in the collection and management of information, construction and analysis of databases and models, cost-benefit analyses, creation optimization evaluation and validation of new methodologies in shipbuilding and shipping, implementation of new technologies (software & hardware) in shipping companies and related stakeholders, risk and safety assessment in shipping, environment issues, oil spills – marine pollution and decontamination, waste management-treatment in ports and ships, analysis and management of marine accidents, fire safety and fire fighting, D2D door-to-door transport, construction development and management of sea  transport networks, marine systems administration, costs vs performance of systems, optimization of systems and processes for ships ports companies and stakeholders, entrepreneurship in general, financial - economic analyses, optimization of operation of shipping companies, logistics.
Regarding the E.U. R&D programs (1995-today), he worked successfully for the projects ATOMOS II (Advanced Technology to Optimize Manpower Onboard Ships-Integration Implementation), SAFECO (Safety of Shipping in Coastal Waters), DISC II (Demonstration of Integrated Ship Control by Way of Inter-European Implementation), SAFECO II (Safety of Shipping in Coastal Waters II), INTEGRATION (Integration of Sea Land Technologies for an Efficient Intermodal Door-to-Door Transport), ATOMOS IV (Advanced Technology to Optimize Manpower Onboard Ships - Intelligent Vessel), TRAPIST (Tools and Routines to Assist Ports and Improve Shipping), EVIMAR (The European Virtual Maritime Institute), MARQUAL (Improving Quality of Maritime Operations through Modeling Business Processes in Shipping), MTCP (Maritime Transport Co-ordination Platform), ADVANCES (Added Value Network Concerning European Shipping), EU-MOP (Elimination Units for Marine Oil Pollution), POP&C (POLLUTION PREVENTION AND CONTROL - Safe Transportation of Hazardous Goods by Tankers), OSH (Oil Sea Harvester), FLAGSHIP (European Network For Safe, Efficient And Environmentally Friendly Ship Operations) and FIREPROOF (Probabilistic Framework For Onboard Fire Safety) – all funded by the European Union – participating in the research teams and workgroups, presentations, dissemination activities as well as in the projects' preparation and admission. Additionally to E.U. R&D programs, he was involved in the NTUA's 'Technology & Entrepreneurship' project.

As freelance professional (naval architect, mechanical engineer, electrical engineer) Mr Anaxagorou is involved in various mechanical and electrical engineering projects, mainly in the construction of buildings, having their overall responsibility of completion, administration, supervision, preparation of the studies and logistics. Moreover, he worked on the designing of small vessels in cooperation with small shipyards (advisory work, measurements, boat design, certification and ship booklets). In co-operation with architects he was involved in architectural competitions and in the area of product's design. Finally, as computer programmer he was involved in software code development, database constructions, and computer designing using AutoCAD (2D-3D-Rendering-Photorealism).

For four academic semesters (2 years period), he was member of the teaching staff of the Technological Educational Institution (TEI) of ATHENS where taught Traditional Hellenic Shipbuilding (both theoretical and laboratory courses).
During the period 1998-2007 became co-owner of a car parts Import Company, technical director of a small industry of silver and gold plated items, owner & CEO of a small industry producing wire based chrome plated everyday items.
Computer skills: Software user of Microsoft Office (Word, Excel, Power Point, Access, Outlook), Adobe (Writer, Reader), AutoCad(2D-3D-Photorealism), ANSYS, Delftship, Mathematica, MATLAB, ArcGIS. Programming in Fortran, Basic, DB.
He speaks Greek, English and Italian.
He is a member of the Technical Chamber of Greece, the Hellenic Society of Naval Architects & Marine Engineers, and the Hellenic Society of Mechanical and Electrical Engineers.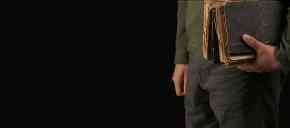 CONTACT INFORMATION
Laboratory for Maritime Transport
National Technical University of Athens
9, Iroon Polytechneiou str
157 73 Zografou , Greece
Tel: +30 210 772 1410 (Secretariat)