PEOPLE / Dimitrios V. Lyridis

Detailed CV
List of publications

Dimitrios V. Lyridis


Associate Professor of Maritime Transport

Phone: +30 210 77 21 115
Fax: +30 210 77 21 408
E-mail: dsvlr @ central.ntua.gr



Dimitrios V. Lyridis is an Associate Professor in the area of Maritime Transport in the School of Naval Architecture and Marine Engineering (NA&ME) at the National Technical University of Athens (NTUA). He has a Diploma (1987) in NA&ME from NTUA (1987), an M.S. (1990) in NA&ME (Marine Systems Management) from the University of Michigan (UM), an M.S.E. (1990) in Industrial and Operations Engineering (IOE) from UM, and a Ph.D. (1990) in NA&ME from UM as well.

After finishing his graduate studies, Mr. Lyridis worked for in the Institute of Mechanics of Materials and Geostructures S.A. in the years 1991 and 1992, a period in which he also served his military service as a sergeant of the Hellenic Corpse of Engineers. Subsequently, he worked as a freelance professional Naval Architect / Marine Engineer undertaking various technical and design studies for small high-speed boats. From 1995 to 1998 he was appointed as a Special Scientist in the School of NA&ME at NTUA, where he taught courses in the areas of noise control, navigation, and ship energy systems. While still maintaining the freelance professional status, he served as a Project/Research Engineer in the areas of maritime transport and marine engineering at NTUA and was involved in various projects in transport, safety, and telematics. From 1997 to 2001 he served also as a Senior Research Engineer in Maritime Transport at NTUA providing management, administrative, and research support in a large number of research projects in maritime transport. In the period from 1999 to 2001 he was Deputy Head of the Private Sector Development Department of LDK Consultants, Engineers, and Planners S.A. undertaking a large number of applied commercial projects in the areas of restructuring, marketing, business and operational planning of Small and Medium Enterprises (SME's) in Greece and in the EU as well as in developing countries (with emphasis on the Balkans, the Near East, and the former Soviet Republics). Finally, in 2001 he was appointed as an Assistant Professor at NTUA, the position he currently holds. His main scientific areas of interest are maritime logistics and shipping finance.

Mr. Lyridis has served as an expert evaluator of projects submitted for funding by the EU (Fifth Framework Program of the Commission of the European Communities) in the areas of maritime transport, marine technologies, and SME development. He is member of various scientific and professional societies in Greece and abroad including the Operations Research Society of America, the Society of Naval Architects and Marine Engineers (USA), the Society of Automotive Engineers, the Hellenic Society of Operations Research, and the Technical Chamber of Greece for which he is also member of one of its scientific committees. He is fluent in English and French and speaks also Italian and German.

Mr. Lyridis has published his work in the Journal of the Acoustical Society of America, in the Journal of Ship Research and in various conferences including the Congress of the Society of Automotive Engineers, Inter-Noise, and the International Conference on Modeling, Measuring, and Prediction of Water Pollution. He is also co-author of two book chapters.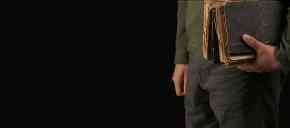 CONTACT INFORMATION
Laboratory for Maritime Transport
National Technical University of Athens
9, Iroon Polytechneiou str
157 73 Zografou , Greece
Tel: +30 210 772 1410 (Secretariat)