PEOPLE / Nikolaos P. Ventikos

Detailed CV
List of publications

Nikolaos P. Ventikos

,

Dr.


Assistant Professor

Phone: +30 210 77 23 563
Fax: +30 210 77 21 408
E-mail: niven @ deslab.ntua.gr



Dr Nikolaos P. Ventikos is an Assistant Professor in the Laboratory for Maritime Transport of the Division of Ship Design and Maritime Transport at the School of Naval Architecture and Marine Engineering (NA&ME) of the National Technical University of Athens (NTUA), Greece. Dr Ventikos is 39 years old and he is married with one child. He has a diploma from the School of Naval Architecture and Marine Engineering (NA&ME) of NTUA and a PhD from NTUA in the scientific areas of marine safety, risk analysis/assessment and ship generated oil pollution. Dr Ventikos's expertise is in marine safety; risk analysis/assessment; (oil) marine pollution; maritime security; human factor; salvage engineering (i.e. search and rescue, oil removal from ships in distress, or wrecks and wreck removal); port operations; ship recycling; ship generated waste management, optimisation and statistical modelling. At NTUA he has participated in several major research projects in the areas of maritime transport, port operations, marine safety, marine salvage (currently he is acting as technical advisor of the Port Authorities of Thira for the case of 'Sea Diamond') and environmental protection.
Dr Ventikos has published his work in peer reviewed journals such as
Journal of Hazardous Materials, WMU Journal of Maritime Affairs, Maritime Policy and Management, Marine Technology
etc. He has given over 35 lectures at various international scientific conferences and symposia with topics relative to his expertise. Dr Ventikos was awarded the G.P. Livanos Grand Prize on Environmental Issues sponsored by the Hellenic Nautical Chamber (2000) and his Ph.D. dissertation was nominee for the Environmental Award sponsored from the Union of Greek Shipowners (2002).
Dr N.P. Ventikos is a member of the Hellenic Technical Chamber, the Hellenic Association of Naval Engineers, the Society of Risk Analysis (SRA) and the National Club of Certified Mechanical and Electrical Engineers. Dr Ventikos is very fluent in Greek (mother language), English and French and he has basic knowledge of Arabic.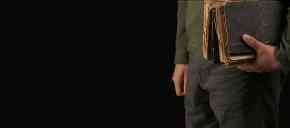 CONTACT INFORMATION
Laboratory for Maritime Transport
National Technical University of Athens
9, Iroon Polytechneiou str
157 73 Zografou , Greece
Tel: +30 210 772 1410 (Secretariat)