PEOPLE / Stylianos I. Iordanis

Detailed CV
List of publications

Stylianos I. Iordanis


Doctoral Candidate

Phone: +30 210 77 23 823
Fax: +30 210 77 21 408
E-mail: stjordanis @ gmail.com



Stylianos I. Iordanis is a doctoral researcher at the Laboratory for Maritime Transport since 2006 in the research field of financial econometrics & statistical arbitrage trading strategies on maritime and transportation company stock portfolios. He received a Diploma in Mechanical Engineering (2004) from N.T.U.A. with specialization in production engineering and a Master's Degree in Finance (2005) from ALBA.
Mr. Iordanis is involved in the research area of the maritime transport of N.T.U.A. (E.U. R&D programs). He currently works on the projects CHINOS, MOSES and NOL. He also teaches Logistics and Finance to undergraduate students.
In parallel with the R&D programs, he also works as a freelance professional (mechanical & electrical engineer).
He is a member of the Technical Chamber of Greece, and the Hellenic Society of Mechanical and Electrical Engineers. He speaks Greek (mother tongue), English, French, German and Portuguese.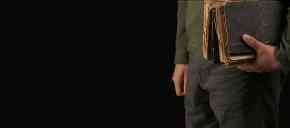 CONTACT INFORMATION
Laboratory for Maritime Transport
National Technical University of Athens
9, Iroon Polytechneiou str
157 73 Zografou , Greece
Tel: +30 210 772 1410 (Secretariat)