PEOPLE / George N. Kapetanis

Detailed CV
List of publications
George N. Kapetanis
Research Engineer


E-mail: cptg @ central.ntua.gr



Mr. Kapetanis is a Research Engineer for the Department of Maritime Transport of the National Technical University of Athens. He has a Diploma in Marine and Mechanical Engineering from the Technical University of Hannover with a specialization in marine Diesel engines. He has further pursued graduate studies in the National Technical University of Athens (NTUA) in the School of Naval Architecture and Marine Engineering (NA&ME) studying the transient behavior of marine Diesel engines taking into account the economic effects, emissions, and environmental impact of various fuel operating conditions.

Mr. Kapetanis has worked as project engineer at the rolling stock department of the commercial direction of the Elefsis Shipyards involved in the construction of freight wagons for the Hellenic Railway Organisation and in the technical direction involved in the construction of landing ships for the Hellenic Navy. During his graduate studies, he has worked also as a research engineer in the School of NA&ME at NTUA actively participating in various EU funded research projects including MOEBIUS (RACE) and ACME (BRITE-EURAM) where he was the responsible engineer on behalf of the NTUA Laboratory of Marine Engineering, and in the "Reduction of Air Pollution from Marine Engines" (CCMS-NATO). Additionally he has delivered many course lectures (marine engines, ship Diesel engines, ship energy systems) as well as special seminars and presentations. Since 1996 he has been working as Superintendent Engineer for Reefer and General Ship Management Co. Inc. and as a responsible engineer for the implementation of the International Safety Management code, for new rules and regulations, for upgrading of the information technology and communication systems, and for quality management. From 2005 till the end of 2010 he was Superintendent Engineer and DPA for the Aegean Speed Lines of the Eugenides Group of companies, to which Reefer and General also belongs, responsible for the high speed vessels Speedrunner I, II, III, and IV. In the last six years, Mr. Kapetanis has also been cooperating with the area of Maritime Transport at NTUA undertaking various studies in the frame of a number of relative research projects.

Mr. Kapetanis is a member of the Society of Naval Architects and Marine Engineers (U.S.A.) and of the Technical Chamber of Greece. He has published his scientific work in conferences (ICMES: Safe and Efficient Ships, Symposium on Air Pollution from Marine Engines) and has also authored articles as a freelance contributor for the German motorcycling magazine "MOTORRAD". Apart from his Greek mother tongue, he is fluent in German and in English.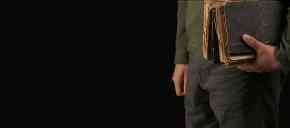 CONTACT INFORMATION
Laboratory for Maritime Transport
National Technical University of Athens
9, Iroon Polytechneiou str
157 73 Zografou , Greece
Tel: +30 210 772 1410 (Secretariat)